MotorMouth Podcasts is an audio-content creation and distribution organization.
Our aim, as a podcast network, is to tell compelling and engaging stories that impact, include, involve and inspire you. Covering a variety of subjects and themes, such as Mental Health, Feminism, Journalism, Technology, Culture, Health, Science, Automotive, Entertainment, Sports, Pop-Culture and many more, we aim at creating world-class audio-journalism and audio-entertainment for our listeners, who want more than what they're currently exposed to.
Our strong journalistic outlook, narrative-storytelling, creative perspectives and strong relationships with hosts make MotorMouth Podcasts a forerunner in the growing Indian podcast industry.
We're a team of professionals with diverse experience in the fields of Radio Broadcasting, Journalism, Advertising, New Media, Digital Media, Technology, Business Development etc.
MotorMouth Podcasts is part of Motor Mouth Media Pvt Ltd, with its HQ in New Delhi, India.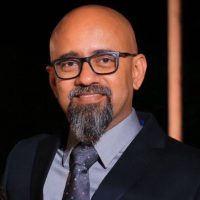 Founder, Host - Mind Over Pandemic, The New Manifesto